Oral Hygiene Dentist
Oral hygienists can play a vital role in improving dental hygiene. Without regular visits to the oral hygiene dentist, plaque and other unwanted substances can quickly build-up, leaving you susceptible to oral infection.
To ensure a clean mouth, healthy teeth and fresh breath, make visiting a hygiene dentist a key part of your oral healthcare routine.
Turriff Dental Care in Aberdeen boasts some of the best hygiene dentists in the country.
If you are interested in achieving a healthier, brighter smile then contact our Aberdeen hygienists on 01888 562440 today to book your next appointment.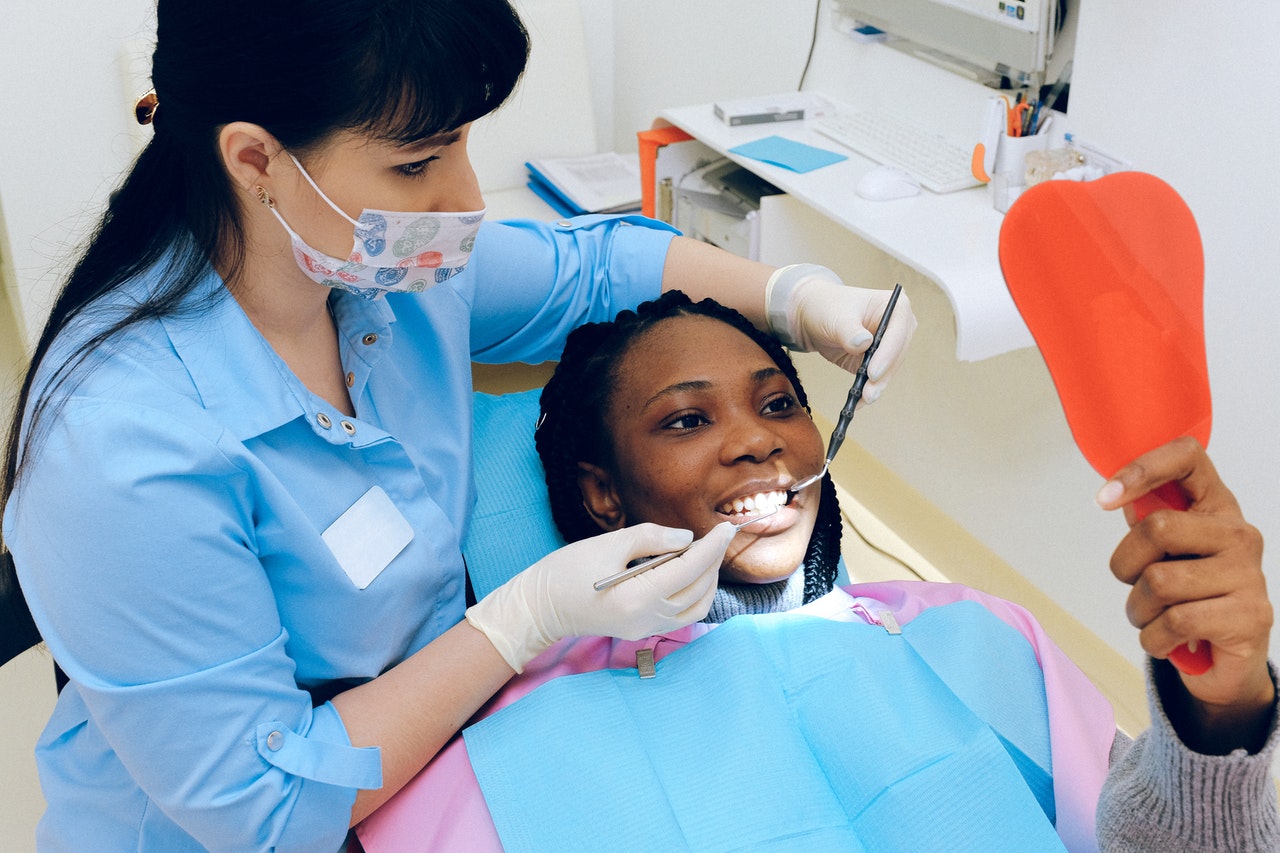 Why visit a hygiene dentist?

The main role a hygiene dentist plays is helping patients maintain a healthy mouth in order to avoid serious oral problems such as tooth decay and gum disease.
As gum disease is the single biggest cause of tooth loss in adults in the UK, it's essential to attend regular check-ups at your local oral hygienist to ensure your gums are healthy and in good shape. If you experience regular bleeding, redness or swelling in the gums, it is highly recommended you visit an oral hygienist before the issue worsens.
Gum disease often goes unnoticed because it is generally painless, but over time it can cause lasting damage and seriously impact your dental hygiene.
With a good oral healthcare routine and regular visits to the hygiene dentist, the spread of gum disease can be significantly slowed down or even stopped, ensuring your oral health is in the best possible shape it can be.
Professional teeth cleaning Aberdeen

Another important role the dental hygienist plays is providing a professional teeth cleaning service.
During your visit to the Turriff Dental Clinic in Aberdeenshire, your teeth will be cleaned professionally, helping remove any stubborn pieces of plaque that have built up in areas that are difficult to reach through regular brushing.
Our oral hygienist will gently remove the plaque from your teeth, together with tartar, which is a hardened form of plaque. They will also give your teeth a polish, making them feel fresh and clean and making it more difficult for the plaque to stick to them.
Even patients who practice good oral hygiene by brushing and flossing daily can still experience an unwanted build-up of plaque. Visiting the oral hygienists once every six months will ensure that any areas neglected or missed in your oral healthcare routine are properly attended to, thus improving your dental hygiene in both the short and long term.
The professional polish will also help protect these difficult-to-reach areas for a significant period of time. Only through good personal oral healthcare, regular dental check-ups and frequent visits to the oral hygienists, can patients be assured of long-lasting healthy teeth and gums.
Professional oral health advice

Our qualified team of dental hygienists will be more than happy to give you the best oral health advice bespoke to your mouth and circumstance.
The hygiene dentists at our Aberdeen clinic will advise you on the best way to care for your teeth and gums, including an effective daily cleaning routine and tips for following a healthy diet.
Although visits to oral hygienists are important for maintaining strong teeth and healthy gums, the onus is on the patients at the end of the day. An appointment once a year won't do much good if your personal oral healthcare is poor and your intake of sugar is high.
A balanced diet complemented by a robust oral healthcare routine is the best way to ensure your teeth are as healthy as possible. Add in a regular visit to the Turriff dental hygienist, and you can rest assured that your mouth health and dental hygiene will be in optimal shape for years to come.
Book an oral hygienist appointment today!

To get yourself booked in with a professional hygienist in Aberdeen, please do not hesitate to contact the oral hygienist team at Turriff Dental Care.
We offer an excellent dental service and have a range of dental payment plans to help support our patients in Aberdeen and the surrounding areas. Get in touch today to achieve long-lasting healthy teeth and a brighter, happier smile.